National Teaching Fellowships
CETI facilitates support and development for staff who wish to apply for Advance HE's annual National Teaching Fellowship Scheme. All HEIs are eligible to nominate three applicants annually.
The National Teaching Fellowship Scheme (NTFS) celebrates excellent practice and outstanding achievement in learning and teaching in higher education. The awards support professional development in learning and teaching of an individual and success depends only on excellence, not the stage you are at in your career.
We are therefore delighted to have seven National Teaching Fellows at the University of Westminster: Dr Frands Pedersen, Dr Jennifer Fraser, Professor Coral Dando, Dr Paul Elmer, Dr Celia Jenkins, Tony Burke and Professor Graham Meikle.
If you are interested to apply for a National Teaching Fellowship, please contact us at CETI@westminster.ac.uk.
Dr Frands Pedersen
Dr Frands Pedersen is Senior Lecturer in the Department of Politics and International Relations at the University of Westminster, where he holds a University Teaching Fellowship. He has a track record of engaging with colleagues to share his leading practice in a supportive manner that enables them to develop their own work in the field. In doing so, he combines a passion for his discipline with a strong commitment to student learning.
His ultimate goal is to give students the best possible, engaging, informative and enjoyable educational experience.
He is a strong advocate of active, experiential and immersive learning, which he argues generates a deeper understanding of theories and concepts, an improved understanding of empirical political phenomena, and enhanced student engagement and understanding by bringing issues to life. In his teaching, he employs such approaches to build students' critical awareness and confidence in applying theories and concepts in the analysis of domestic and international political events. He has made a very significant contribution to innovation in learning and teaching in the discipline, especially in the use of simulations and games and community engagement (see Archive on Simulations and Games).
Of special note is the interdisciplinary nature of his innovations, such as engaging journalism students in producing video reports on simulated UN negotiations and collaborating with colleagues in computer science and other disciplines in developing virtual simulation packages. He is co-founder of Serious Games@Westminster (SG@W), an inter-disciplinary research and game development group, and has contributed with his expertise and experience on simulations to summer schools, workshops and the European Youth Event at the European Parliament. His own cutting edge work with students has been shared with colleagues from other UK and overseas institutions through presentations and workshops, including Political Simulations and Gaming Workshops, conference panel presentations and scholarly output, at Political Studies Association, as well as through his promotion of students as co-creators and partners across the university and beyond.
Frands' future plans include the dissemination of evaluations of students-as-co-creators projects, the initiation of projects on technology-enhanced active learning through the development of simulations and gaming tools and institutional innovation through co-creation and partnership.
Dr Jennifer Fraser
Dr Jennifer Fraser is Principal Lecturer at the University of Westminster and University Director of Student Partnership in the Westminster Centre for Teaching Innovation.
Jennifer says 'I was delighted to be named a National Teaching Fellow in 2016 for my work at Birkbeck, University of London where I worked first as a teacher of Latin American Studies and Spanish language, then as a Learning Development Tutor and finally as Deputy Director of the Centre for Transformative Practice in Learning and Teaching. The award was based on my work with students and staff to develop communities of practice through online platforms, such as, the Birkbeck Learning Skills module, and in person encounters, such as, Academic Writing Days and the Critical Pedagogies Group.
My approach to higher education is shaped by a commitment to working towards inclusion and social justice. Three principles frame how I approach teaching. First, my work is motivated by a desire to create inclusive practices that make higher education accessible to learners from non-traditional backgrounds through creating institutional and classroom cultures that embrace development, instead of deficit, models of learning. Second, I believe that transformation requires relationships of mutuality in which everyone – students, teachers and institutions – are open to learning and changing. Third, I am committed to a feminist and queer ethos of teaching that is grounded in collaborative practices and non-hierarchical methods, which, in turn, require attentiveness to power and how it shapes classroom and institutional relations. It is sometimes a challenge to learn and teach in these ways because institutional cultures historically have been designed with other priorities. Receiving a National Teaching Fellowship is important to me because it recognises and values alternative ways of working and being in higher education. I hope to use the award to open spaces and foster conversations about how we can transform our institutional cultures into spaces in which students and teachers work together and re-vision what it means to engage in transformative education'.
[/fusion_text][/fusion_builder_column]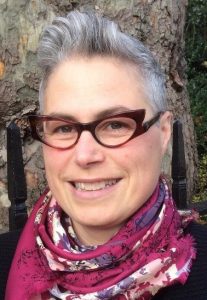 [/fusion_builder_row][/fusion_builder_container]
Professor Coral Dando is a Forensic Psychologist in the Department of Psychology at the University of Westminster. Having left school at 17, Coral returned to education in her mid 30s, completing a BSc in psychology, immediately followed by a PhD in Forensic Cognition. Coral's teaching practice quickly evolved, experientially shaped by her own learning experiences as a mature student and a former police officer. She was awarded a National Teaching Fellowship in 2012 for her widening participation agenda, providing access to diverse learning opportunities, in the community and the workplace, as well as in traditional learning environments.
Coral's overarching priority is to empower and enable learners, whatever the environment and whatever their situation. In doing so she has developed an animating theory approach to teaching, driven by the symbiotic relationship between teaching and her research interests, supporting students to become theoretically literate in a manner appropriate to their needs. Coral's three-stage animating theory approach to teaching lends itself to both small and large group teaching, and can be adjusted to meet the needs of individual student groups and the time available. This method has been fundamental to her teaching success, and has assisted students to accept and value the intellectual challenges associated with understanding theory and the associated empirical literature, while at the same time engaging their interest and enthusiasm, and demonstrating what they will gain as a result of their studies.
In addition to teaching at the University of Westminster, she also teaches Cognitive and Forensic Psychology worldwide (USA; Malaysia; Finland; Japan; Norway) to undergraduates and postgraduates, professionals of all ranks and positions (e.g., US Department of Homeland Security, the International Criminal Court, US and UK intelligence agencies).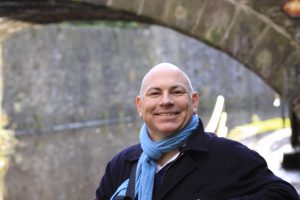 Dr Paul Elmer is Associate Head of College (Education and Students) in Westminster Business School.
As a teacher, a social researcher and subsequently an academic manager, my focus is at the meeting point of education and work; the type of work we do, and the type of person we become. A person's immediate job prospects, their lifelong movement across social classes, their health, happiness and mortality, are linked to the tools they can learn and deploy in the highly competed market for persons and skills. My role is to help them. My work on vocational learning was recognised with a National Teaching Fellowship in 2004; I went on to develop teaching and learning practice and policy in the UK and internationally, promoting education that helps people to secure and sustain rewarding work.
My fellowship began as an attempt to solve a problem. My part-time students of public relations, in a poor northern town, had little access to the workplace they aspired to enter. They had no way into such socially elevated work, despite their good educational results. Through an industry contact, I learned of a new consultancy model that was being trialled in the Netherlands, and embarked with a small group of final year students on a fact-finding mission. The result was an early example of co-created learning in the UK, a student PR consultancy that won blue chip and government clients, and went on to embrace other disciplines over the following 15 years. This pioneering student-led consultancy embedded learning and earned a very substantial fee income, all of which was ploughed back directly into improved student experiences for its workers; decent computers, a permanent office with phones and a fancy coffee machine, enough money to travel, meet and entertain clients. The project led to better student employability, and the model was subsequently adopted as far afield as Canada and New Zealand.
I was able to use my fellowship to develop research into occupational cultures, the practices and performances that make someone the 'right person for the job'. Initially this research was in the creative and cultural industries which remain overwhelmingly white and middle class. The work resulted in a doctoral thesis and the findings were adapted to inform course design and employability initiatives. For several years subsequently I became immersed in designing and improving vocational learning both in the UK and internationally, including establishing a creative industries campus in China, and improving access to graduate work in the UK.
I went on to draft national policy on the future of post-18 education in the UK, proposing better links between educators and labour markets, more integrated and responsive skills education across further and higher education, and funding reforms to enable through-life learning. I am currently conducting research into ethnicity and work in advertising, and I am lucky enough to be called upon to advise the development of vocational learning internationally.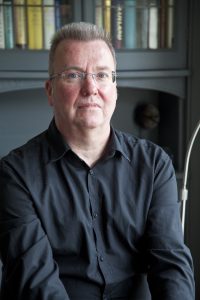 Graham Meikle is Professor of Communication and Digital Media in the College of Design, Creative and Digital Industries. He teaches a core introductory undergraduate module on cultural aspects of the internet each autumn, and leads an MA programme, as well as supervising PhD students and publishing research. Graham is passionate about the nexus between teaching and research and sees this relationship as the most important aspect of higher education. For 20 years, at three universities, a guiding concern of his teaching has been how to foster different kinds of literacy in creative ways. Much of this has involved using social media platforms as learning and teaching spaces, including many years of video essays and collaborative class blogs.
Graham has created and led four degree courses: one MA and one BA at Westminster, and two Master's degrees at Stirling, where he was Senior Lecturer from 2007 to 2013. He earlier spent seven years lecturing at Macquarie University in Sydney, where he completed a PhD in Media and Communication, and a Master's in Media, Technology and Law; Graham also has an MA (Hons) in English Literature from Edinburgh University. He is a Senior Fellow of the Higher Education Academy, and an advisor to Westminster colleagues working towards their own fellowships. Before his postgraduate work, Graham taught English in Japan, Ecuador and Spain, and Academic English and IELTS preparation courses in Sydney: he continues to draw upon this experience in his work with many international students in the UK. Graham has published seven books. He has written The Internet of Things (with Mercedes Bunz, 2018), Social Media (2016), Media Convergence (with Sherman Young, 2012), Interpreting News (2009) and Future Active (2002). He has edited News Online (with Guy Redden, 2011) and The Routledge Companion to Media and Activism (2018).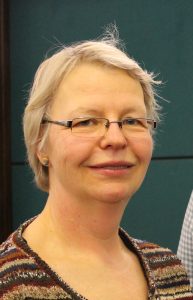 Dr Celia Jenkins is a Principal Lecturer in Sociology and committed to social justice for all staff and students. Her specialist areas are education, religion and research methods and she has taught across undergraduate courses in Sociology, Criminology and Women's Studies and postgraduate courses in Globalisation, Law and Religion and the Postgraduate Certificate and MA in Higher Education. She has had responsibilities including Faculty Senior Tutor and Disability Tutor and sat on a range of university committees on learning, teaching and student experience, about which she cares deeply. She was course leader for Sociology for many years, steering it successfully to a 100% NSS score in 2015 and it was ranked 2nd in London in the Guardian league tables in 2016.
Celia describes her philosophy of teaching as a socially- just pedagogy which entails an inclusive curriculum and a commitment to social justice, providing her mostly non-traditional students with the critical knowledge, skills and abilities to exercise their pedagogic rights to personal enhancement, inclusion and political participation and has written about this in a recently edited book on Socially Just Pedagogies in Higher Education. Her current action research with the transnational Alevi community and local schools aimed to counter the marginalisation that the second generation experience in schools by introducing Alevism lessons into the core Religious Education curriculum. The positive outcomes and curriculum pack are being disseminated for use in other schools in the UK and beyond. She was awarded a National Teaching Fellowship in 2018.
Tony Burke is Head of the Centre for Education and Teaching Innovation. His academic background is in Built Environment Education and he qualified as a Chartered Building Surveyor prior to embarking on an academic career. He was the Programme Leader of the large Undergraduate Construction Studies Programme at Westminster and in this role, he provided academic leadership to the programme team and taught extensively on professionally accredited degree courses related to the construction and surveying professions. His main areas of teaching included construction technology, statutory control and building conservation.
His teaching philosophy is based on the idea that learning takes place within a broad context that extends well beyond the classroom. He believes that the teacher's role should be to support students in a holistic way by designing a framework within which learning can take place, integrating learning resources, harnessing the power of digital technologies and promoting collaboration.
He is a regular contributor to conferences, especially the annual Innovation in Built Environment Education (iBEE). In 2016, with his colleague Rob Garvey, he won the Chartered Institute of Building's Premier Award for Innovation in Education and Training, for the development of the first Massive Open Online Course (MOOC) in Digital Construction.
In recent years he has increasingly worked across the University promoting various initiatives relating to learning and teaching, including developing learning communities and embedding employability in the curriculum. Currently he has a particular focus on working with course teams to support them in the development of new courses and in the review and revalidation of existing courses.
His doctoral research analyses curriculum development in universities as an activity system, using cultural-historical activity theory.
Tony was awarded a National Teaching Fellowship in 2018.